An integrated PMO is the key to implementing long-term project management disciplines. The PMO operates as a central control and execution point for project management competency.
An effective PMO will:
apply rigorous management to the entire project portfolio

develop necessary project methodology

fund, staff and train a cadre of PMs
This should be a "site neutral" function that is positioned at a sufficiently high level in your organization to be effective in creating change.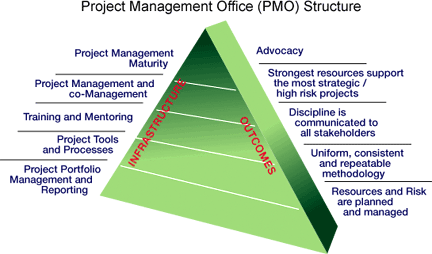 Through the PMO, your organization is assured more comprehensive project portfolio management and improved time-to-market delivery.
Next Page